A Trusted
Clinical Nutritionist You Can Rely On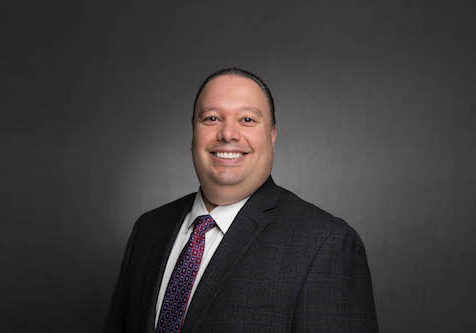 Dr. Frank Fuscaldo, Jr. graduated from Life Chiropractic College in December, 1993. He has been a
licensed Chiropractor in clinical practice in New Jersey since March, 1994.
After several years of practice, Dr. Fuscaldo became increasingly concerned with so many of his patients
presenting with Diabetes, Autoimmune Diseases, Gastrointestinal Disorders, and hormonal imbalances.
He believed that these patients required additional care that he wasn't able to provide, so in September of
2006, Dr. Fuscaldo applied and was accepted into a 2 year Master of Science (MS) program for Applied
Clinical Nutrition. He graduated in 2008 with a Master of Science Degree in Applied Clinical Nutrition
(M.S.) from New York Chiropractic College. In 2008, Dr. Fuscaldo also successfully passed the national
examination given by the Certification Board for Nutrition Specialists and became a Certified Nutrition
Specialist ® (C.N.S.). Later that year, he also became a Diplomate of the Chiropractic Board of
Clinical Nutrition (D.C.B.C.N.), as a Board Certified Clinical Nutritionist. Always striving to increase
his knowledge to better care for his patients, Dr. Fuscaldo also successfully completed a training program
to become a Science Based Nutrition™ affiliated practitioner. Most recently in 2019, Dr. Fuscaldo
successfully completed a 6 Module Course of study and examination from the American Nutrition
Association to become a Certified Ketogenic Nutrition Specialist ℠ (C.K.N.S.).
Dr. Fuscaldo continues to work as a Chiropractor, but is also the Owner/President of Nutritional Assessment Center, LLC. Dr. Fuscaldo's goal in opening a separate nutrition office was to provide patients with the latest, most scientifically researched nutritional information and support available. He uses proven diagnostic testing (such as blood work) to formulate vitamin and nutrient recommendations, along with dietary and lifestyle modifications, specific to each individual patient's needs, thus eliminating the guess work.
Dr. Fuscaldo is committed to maintaining the highest level of proficiency and attends continuing education seminars and reviews nutrition journals to stay current on the latest scientific nutrition findings. He makes every effort to keep his patients informed of these findings, and incorporates the best options into each patient's treatment plan.
Dr. Fuscaldo has attended many continuing education seminars and conferences in the following areas: